The best noise-canceling, privacy microphone just got better
Keep private conversations, transcriptions and recordings private!
A recent study found that voice usage is skewed towards private spaces. When you consider that most well-known innovations in voice are aimed for home use this shouldn't be particularly surprising. It does, however, reflect a reluctance about using voice in public as 44% of regular voice users stated that they were worried about companies listening to the conversations they have.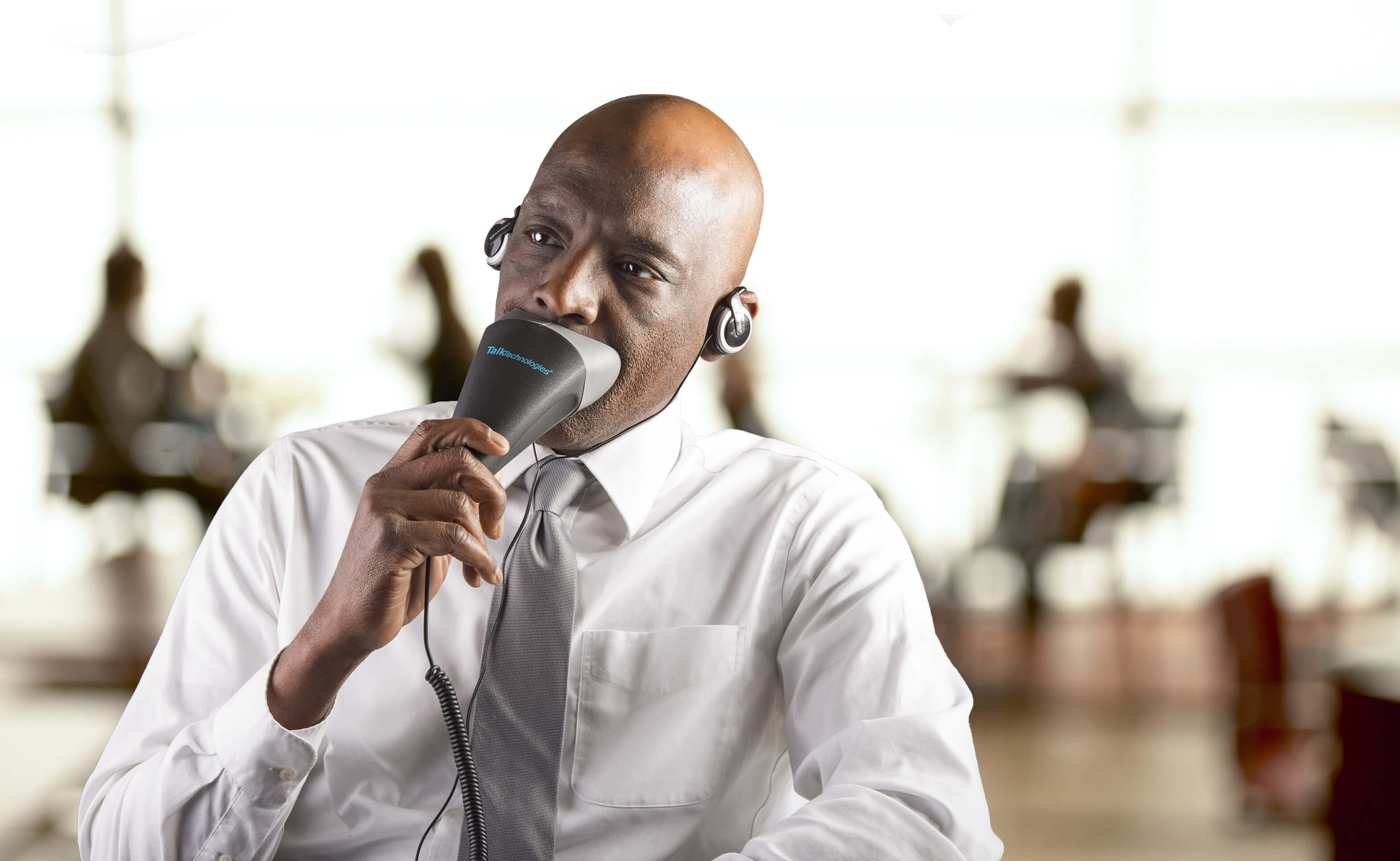 Talk Technologies (talktech.com) the international leader in voice attenuating microphones, recently launched a new Stenomask. The Steno SR microphone allows healthcare, security, legal and business professionals to communicate and transcribe with their voice in complete privacy, anywhere.
Ideal for use in open offices and public spaces, the Steno SR series guarantees absolute voice privacy and a crystal-clear sound signal while simultaneously eliminating all background noise. Engineered to replicate the noise proofing properties of the world's premiere sound booths the Steno SR yields 100% noise cancellation and the patented technology makes it the most accurate microphone on the market today.
Stenomask is compatible with all speech recognition software and can be used with any type of device including, phones, tablets, computers, recorders, transmitters, two way radios and amplifiers. Wherever there is a microphone input, you can use a Stenomask.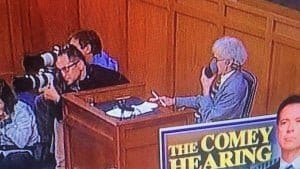 A verbatim court reporter uses a Stenomask to document testimony from James Comey during the Senate Intelligence committee hearing on Trump and the Russia probe.
Steno SR highlights
The most accurate noise cancelling, speech recognition microphone available
Decreases potential security risks and protects the privacy of individuals' information
Not only does the Stenomask allow complete privacy, it also eliminates all ambient or background noise ensuring a crystal-clear recording
Lightweight, affordable and road worthy durability, backed by the industry's best warranty
Compatible with all speech recognition software including Dragon
Several models to choose from including a removable hands free option
Domestically manufactured, assembled and tested in house
No start up time or learning curve, simply plug in and go
"Using Stenomask eliminates background noise in our busy workplace while at the same time providing a private and accurate microphone for speech recognition. We don't require a private room or office to take voice notes, Stenomask can be used anywhere."
K. Somner, B.C. Ministry of Health
About Talk Technologies: Talk Technologies Inc. founded in 1947 designs, manufactures and sells Stenomasks to business, industry and institutions around the world. Some of our valued clients include: U.S. Army Inspector General- Pentagon, U.S. Naval Justice Institute, National Guard Counterdrug Task Force, Massachusetts Institute of Technology: MIT, Kennedy Center for the Performing Arts and the NYC Department of Education.